Selfridges define their Lucky Bags as
'A surprise bag which contains a mix of beauty products from make up, hair, body or skincare brands.  Minimum 5 products per bag some products will be travel size.'
My Lucky Bag contained:-
Blink Eyebrow Shape gift card (£17) 
An excellent start –  I am happy with this.
Disco Duck Creme Brulee Lip Balm (£3) 
Really?  I have no words.  Sigh.
Dermalogica Daily Microfoliant (£4.50) 
If I had not received this in my Liberty's Ultimate Beauty Gift, I would have been happy
I Got 99 Hair Bandz (£5)
The fact that bands is spelt with a z says it all.  99 of them? In Neon?  Sigh.
Violent Eyes (£10)
Why is the brand called Violent? Part of the 'applique' trend.  Meh.
St Tropez everyday body moisturizer gradual tan (£3), I'm black and it is winter – next.
My reaction?  Honestly? I'm disappointed.
So, I got six items for twenty  pounds (including five pounds postage and packing).  Look again at the items and remind yourself of that fact that this is a Lucky Bag from Selfridges.  This premium department store is sending out  Disco Duck Lip Balms and 99 hair 'bandz'? The bags were not sent out with a hint of irony or a 'starter kit' disclaimer.  These bags are a marketing tool to promote the highly acclaimed Beauty Workshop.
If you told me that, I took part in a lucky dip, and  therefore as the recipient I would get items from the vast array of brands that Selfridges sells and that I have been unlucky  I would not disagree with you.  I am aware that Selfridges sells high quality products, which range in price from affordable to aspirational. From looking at other reviews, I was luckier then those who were sent tissues (yes tissues!).  If you told me that the value of the items I received was greater than what I paid for the Lucky Bag and  therefore I have benefited by paying less than the value of the items in the bag, again, I would not argue with you.
The reason for my disappointment however is that this is the Lucky Bag from Selfridges.  A premium department store which stocks lots and lots of perfume, make up, skincare and hair care brands, the majority of which are marketed as luxurious, premium and aspirational. The affordable ranges are often niche ranges and the quality of these products is consistently good.  It would have been more fitting (and far less disappointing) for the Sprout Lip Balm, which costs £1 more then the Disco Duck to be in the bag.  This is an affordable, niche  range.  The Disco Duck range is not even sold by Selfridges . Neither are the neon hair 'bandz'  Why include these products in the Lucky Bag if they are not even stocked in stores or listed on the website?
There has been alot of negative reaction to the bags, on social media sites and Selfridges have now agreed to accept returns and refund both the cost of the bag and the post and packaging.  People who bought the bag bought  into the premium / aspirational Selfridges experience and feel cheated by what many have described as the Superdrug experience.  Despite my disappointment, I am not sending mine back as there are two thirteen year old girls in my life.  One is an animal lover, the other is currently channelling Amy Winehouse's look.  Both have long hair and the mother of one of them loves to self tan.  Half the products in my Lucky Bag were very disappointing , the other items in my opinion don't reflect the full range of products in the Beauty Workshop… which got me thinking about what I would have liked to receive.
(all photos sourced from the Selfridges website)
Instead of St Tropez Gradual Tan.. La Prairie Skin Caviar Luxe Body Cream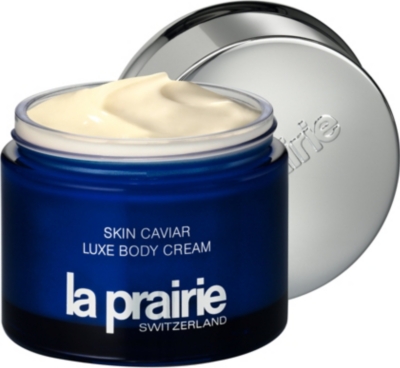 Instead of 99 hair 'bandz'… Jan Tran Black Crystal Balls bobby pins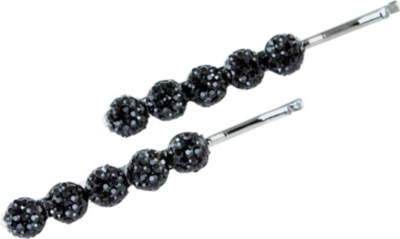 Instead of the Disco Duck…Eve Lom Kiss Mix Lip Balm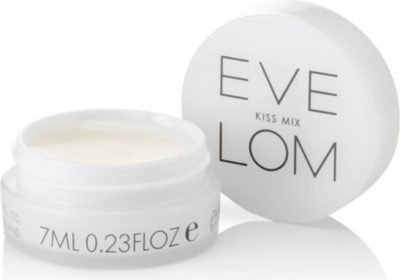 Instead of Violent Eyes… Guerlain Eye Liner

Instead of Dermalogica Daily Micro Exfoliant… Trish McEvoy Even Skin Beta Hydroxy Pads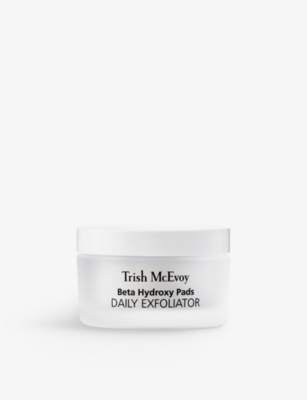 Instead of a Blink Eyebrow Reshape… an Omorovicza Facial.
Now that, would be a very lovely, very lucky Lucky Bag!!
Did you buy a Selfridges Lucky Bag?  What was in yours?  I would love to know what products you would have in your fantasy Lucky Bag?